Description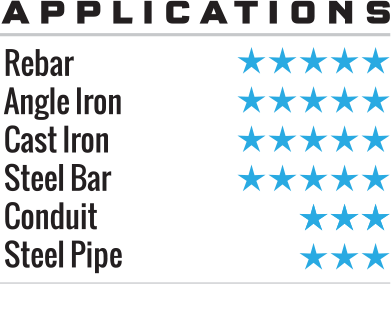 PREMIUM
Metal Segmented Rim Diamond Blades
Up to 100X longer life than standard abrasive wheels for cutting in a wide variety of materials.
For use on grinders and saws. Cut Wet or Dry.
Very effective and fast cutting performance on rebar, cast iron, concrete, pavers, tile, granite, laminate, PVC, and more.
Superior life, finish of cut, and speed as compare to traditional metal bond wheels.
ITEM #
NT045ME
NT050ME
NT070ME